Home
Marc
RIKA Chemie GmbH is your strong, liable partner when we´re talking about special chemicals for the PU based shoe industry. Especially high-end PUR-release agents, PUR-color pastes and PUR-laquers build the fundament of our product portfolio; the latter is completed by antistatic agents, mould cleaners and diluents, like theyr´e also normally used in the PU direct soling industry. Here we always use the latest technologies, in order to continiously guarantee a both excelent and certifiable product quality. Even though there still doesn´t exist a real "100% green" chemistry, it is our company´s philosphy to always design all of our products as environmentally friendly and sustainable as this might be possible today.

THE RIKA-PRODUCT PORTFOLIO

State-of-the-art-, environmentally friendly special chemicals for the PU-direct soling technology
No matter how complex your task might be, we offer you a technically feasible, taylor made solution. In the field of the PUR-color pastes or rather in the range of the spray paintings or laquers we can basically reproduce the whole RAL- or PANTONE-range. Annother of our main competences is the field of the release agents; no matter if we´re talking about proven solvent based solutions, modern water based products or strongly VOC-reduced release agents: We have the right solution for you in our programm. The whole is logically completed by efficient cleaners, diluents and antistatic agents for your PUR-based shoe- or shoe sole production.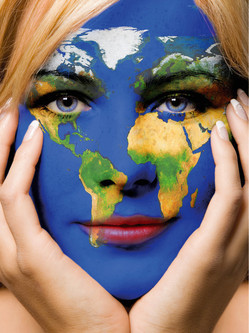 Today, our company has an excellent reputation as a reliable partner of numerous well known producers of shoes and shoe components. Both our development and our whole production take exclusively place in Germany, always fulfilling the latest international quality standards. In doing so we´ve conciously chosen our location very close to the shoe technology cluster Pirmasens. This way also our clients benefit from the unique knowledge round the shoe production here.
The company was founded in December 1997 by the two present Managing Partners Dieter Weisenborn and Hans Buse. While Dieter Weisenborn, who has learned the chemical craftsmanship with main emphasis on PU from the scratch, is still the main responsible for the whole development, his business partner, Hans Buse, is responsible for all business matters. Both look back on more than 50 years of industry experience and market knowledge.