Color pastes for polyurethane foam systems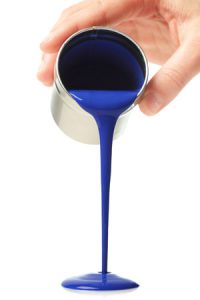 The main application for our PUR color pastes is the polyurethane based shoe industry. RIKA color pastes are especially suitable for the efficient coloring of both polyether and polyester foam systems, e.g. outsoles or (direct injected) soles of security-, outdoor – and sport shoes.
All RIKA color pastes are suitable for the elaboration via mixing head (dosifying method) or for applications via the batch method when they are added directly onto the A-component of the foam system (polyol).
Besides, we can match practically all color tones with customer´s samples. In doing so we can reproduce almost all basic colors. Annother possibility is to match our PUR color pastes with standard color schemes like RAL, PANTONE, NCS or HKS. In this context our team of colorists uses a state-of-the-art digitale recipe system. All RIKA color pastes are phtalate-free.
Doing so, wa can afford practically all delivery quantities, starting with the practical 9-kg-barrel until the cost efficient 1000 kg IBC container for your volume production.

Application
Rika article
Technology
Short description
Polyester- and polyether foam systems, batch- and dosifying method
CP 1165/…
Polyol based PUR-colors in black or in jet-black
A high end color paste with multiple applications for the coloring of polyether and polyester soles, for both the dosifying and the batch method
Polyester- and polyether foam systems, batch- and dosifying method
CP 1163/…
Polyol based, multicolored PUR colors and especially intense luminous pigments
A high end color paste with multiple applications for the coloring of polyether- and polyester foams, for both the dosifying and the batch method or rather matching our customer´s samples
Polyester- and polyether foam systems, batch- and dosifying method
CP 1162/…
Polyol based white and clear PUR-colors, uv-stabilised
A high end color paste with multiple applications for the coloring of polyether- and polyester foams, for both dosifying and batch method.
As the b-component, which is part of any PU-foam, is based on aromatical isocyanates, a certain yellowing of the foam system cannot totally be avoided, thus, it can only be delayed